Hey Guys!
First of all Happy 25 Days until Christmas! I feel like 2013 has gone past crazy quick! Today is the first day of a very exciting adventure for all of us. It's time to officially commence the #bigblogmasproject, Woo-Hoo! This started as a little idea by Cole from Coleoftheball, where we blog every day from the beginning of December to Christmas Day. It was just what I needed to give myself a kick start to posting in my blog again. I realise it hasn't been the same since I started my degree at Uni (It's hard work at the top, hehe!). Here is a list of other bloggers taking part. They are all totes amaze and I really suggest you check them out and perhaps give a cheeky follow to a couple…
Coleoftheball Kammitted Pp_puff Missbeccabeauty Hanclarky Ambipage Jessbarnes Cometomybdr Bw_sheep Ohkalukalay Missmills_ Lovelyjubbly8 Nikmakeupjunkie Tansandtiarasx Vintageteapot Amelia_florence Likeslippy Twiceuponablonde SGBlogxx Thebeauty_baker Berrycrumblexxx April_todd BethanywellsMUA Sassydoveblog _Sammyjane_x Bexclaree_ Kellovesclothes Hannahlouisa__ CourtneeeyJ 2sisters1blog Unexpected_roar Char_beyy Naomi_joy_ Neyavbeautytalk
Victoiraearls Anothergirlyblg Beautyblogger20 Cerysannex Missksmudger Sarah_lumsden Byalextweets Sarahivell8 Jessicakbrown Shadowlinergirl Allmadeup21Hintofsparkle Jessiekinsxo Srslylou Tayscollectionn Lianne84 Cutelil_b_blog Chloe_bellamy Kendalsblog CMWB Lucy_a_bigail Sophieeroseex Jesslynjuly Misslaurameow Adaynasaur Hitnmiff Knitteddaisy Sweetsparklyser 4evafashion92 Mallowbeauty Beautysupergirl Aqeela_mua Jordanmarie89 Polkadotteapot2 Fashforeverblog Kelseyshepherd_ Hmkeyes Dixxgina Uggynog imogenrose20 Joni_blog Laural0uisee Frostedplanet Rowbowk (This one is me, obvz!) Maclovergirl96 Danniannie Juststephblog _bethhenderson saloca Kaitlynisabel _nameofbeauty cutesybluekitty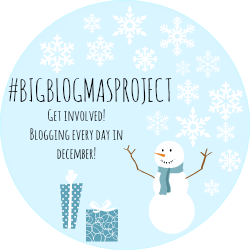 Get excited for 3 and a half weeks on non-stop Row Bow, what could be better?